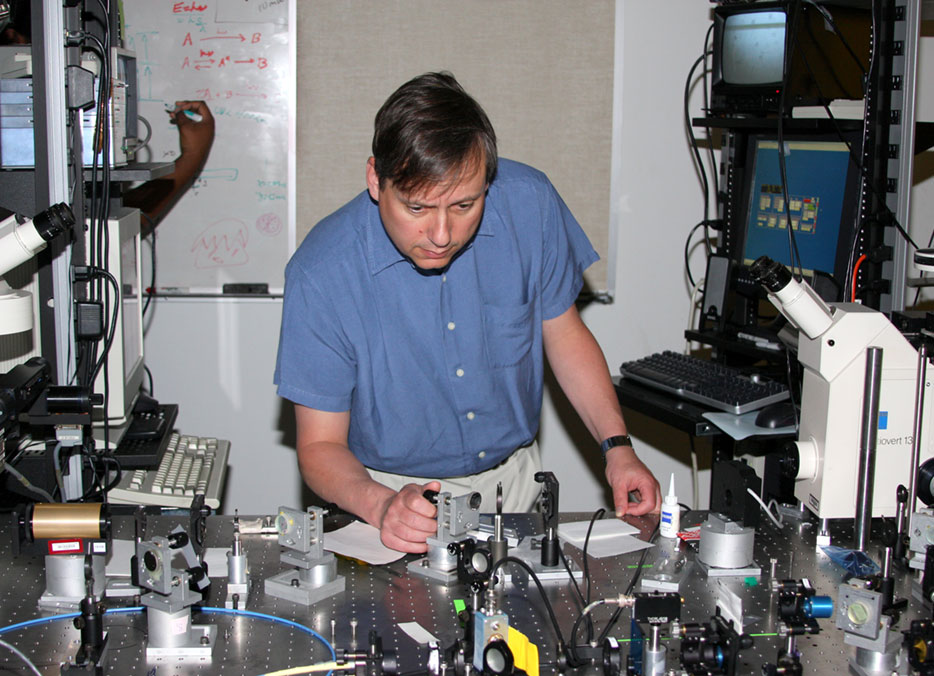 Major

Computer Science and Finance, senior

Hometown

Clarksville, Maryland

High School

River Hill High School

Scholarships and Awards

President's Scholarship; National Merit Scholarship; John Harvey Memorial Scholarship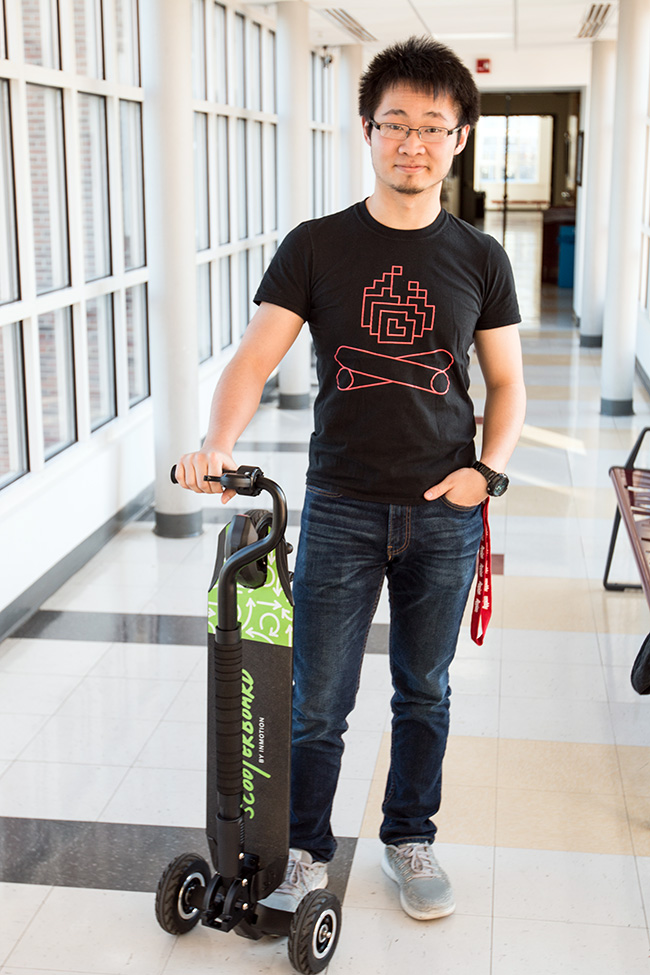 Accomplishments

EIP Terp Tank Audience Choice and Outstanding Presentation awards; inducted into the Omicron Delta Kappa national leadership honor society; finalist for Spirit of Maryland, a campus award for a student leader that most embodies the "spirit" of the University of Maryland.

Internships/Jobs

In high school, my first real job experience was doing video production and graphic design for a company called EventEQ during my junior year. After that, I was a state officer in a high school organization called the Maryland Future Business Leaders of America. At that organization's yearly State Leadership Conference, I started talking with the owner of Pixel Point, the company that produced the event. Shortly after I graduated, I became an independent contractor for Pixel Point doing stage management. I still work with them every year on that conference.

During my senior year of high school, I did marketing and design for Fidelity Direct Mortgage. I created 50+ editable fliers for Fidelity and wrote scripts that could update them automatically.

My first software-related internship was during the summer of my freshman year in college, with Netscout, where I wrote internal web applications for team performance management. The next summer, I was with Appian, working on UI components and features that customers could use in their software deployments.

I joined Google in New York during the summer of my junior year. While there, I worked on image-related features for the Android and iOS Google Sheets apps. Even until the last day, I was in awe of the experience. I loved getting to work with other Googlers and getting mentored by some of the best in the industry. Being surrounded by people who are so good at their craft really makes you amp up your game to meet those standards. I learned so much about software engineering best practices and good design decisions that I will be able to take to any software job. I am returning to Google New York after I graduate for a full-time position. I will be starting at the end of July, after taking some time to travel around Asia.

During the fall 2018 semester I joined Lyft in San Francisco, where I worked on tools for regional managers to manage driver incentives and bonuses. One thing that really surprised me was how welcoming the people at the company were—you could just message someone and they would be down to take a walk or grab coffee with you. I also got to meet another former EIP student who works there! The work itself was fast-paced, which I really enjoyed. I was able to solve interesting problems, work on multiple projects, and take on multiple roles. Nothing ever got boring because I was working on so many different things at the same time.

Activities at the University of Maryland

I've been involved with Bitcamp since my freshman year of college. Bitcamp has grown to become the largest annual spring hackathon in the nation, bringing together nearly 1,300 students each year. Last year, I was Co-Executive Director for Bitcamp and was previously Director of Logistics and Multimedia Coordinator. This year, I'm playing more of an advisory role and also leading one of the tech teams. Interestingly, I found out about Bitcamp during my senior year of high school and attended as a participant. After that inspiring experience, I knew that if I came to UMD, I wanted to devote a majority of my time organizing the event. So, I got involved freshman year and the rest is history. I love what Bitcamp does for the community: it gives people the opportunity to spend a care-free weekend building out cool projects and learning a ton along the way. One of my favorite parts about the event is that over a thousand passionate students are gathered in one huge room. The infectious energy motivates you and pushes you to your creative limits. I've learned so much through my involvement with this organization these past few years. Bitcamp has given me the opportunity to hone both my leadership and organizational skills, and has also provided me with a close group of friends which I can call my family.

I'm also involved with Technica, the largest all-women hackathon (also held at and organized at UMD). I volunteered in previous years, but was a tech lead this past year. I think Technica brings something unique to students not just at UMD but also across the country. It provides a comfortable space for women to collaborate with each other in a male-dominated field, which really makes a difference in encouraging women to explore their interests.

I also served as a teaching assistant for CMSC 351: Algorithms. In addition, I am involved with the Student Taught and Initiated Courses program (STICs). Last spring, a friend and I co-taught CMSC 389K: Full-stack Web Development with Node.js, which was worth one credit and counted toward the Computer Science graduation requirements. It was a unique experience getting to teach and discuss among my peers as a course instructor. We were in charge of the entire course, from materials and lectures to exams and projects. I plan to TA CMSC 351 again this semester and teach another class, CMSC 389O: Special Topics in Computer Science, The Coding Interview. This is a really popular STIC since it prepares students for technical interviews that can be pretty intimidating at first.

Aside from Bitcamp, Technica, and my TA/STICs experiences, I've also led the Honors College Student Programming Council as Co-President, provided tech support for the Smith Undergraduate Student Association (SUSA), provided mentorship to freshman through the Smith Leadership Institute, and tutored CS students through the Academic Success & Tutoring Services. I always like to keep myself busy to constantly learn and develop my skill sets.

Why I Chose EIP

When looking through the Honors Colleges, I couldn't make up my mind between EIP, DCC, and ACES. All three sounded extremely interesting and relevant to my passions and fields of study. In the end, I decided that of the three, entrepreneurship would be the hardest to learn on my own without a little "push." I've always had an interest in pursuing a startup or side business and didn't want to dilly-dally around. What better way to get first-hand experience and put entrepreneurial concepts into practice than force myself through my coursework?

Why I Chose the University of Maryland

When I was applying to colleges, I only applied to three schools. Even before applying, I knew I wanted to come to UMD. The CS and business programs here are excellent, and I've had pleasant experiences and fond memories of campus from things like piano competitions and business programs. I remember being afforded the opportunity to attend a week-long Dingman Jumpstart bootcamp while I was in high school. Getting to work alongside college students so dedicated to their startups was inspiring, and really gave me a great impression of the university.

What I Like About EIP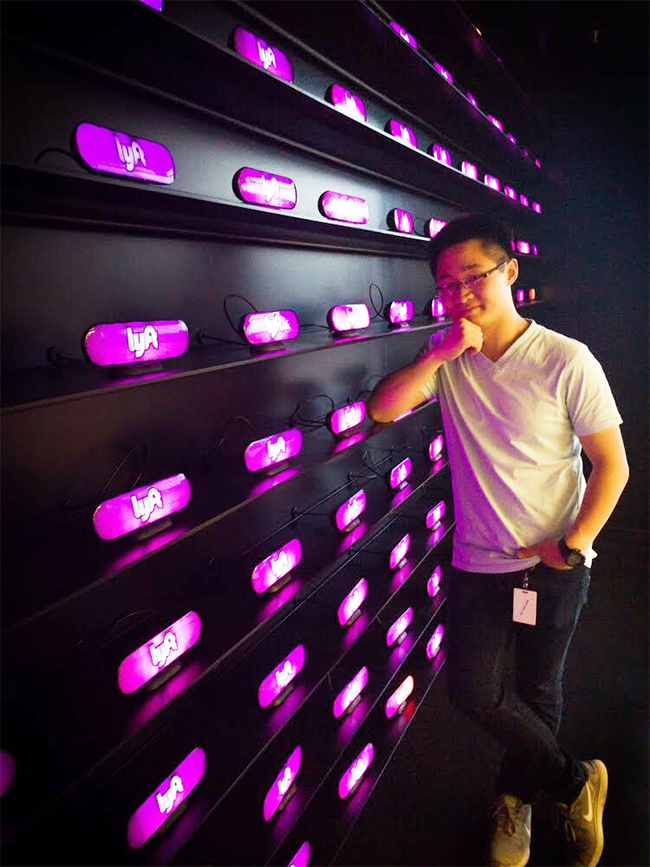 EIP has a great mix of people. We have computer science, engineering and business majors, all of them driven to be the best in what they were pursuing. I'm glad that I was surrounded by such an amazing group of people who were all dedicated to working hard and accomplishing a lot. We worked with each other, pushed each other, and encouraged each other. Looking back, if I had studied entrepreneurship on my own, I probably would not have had as much motivation to try the things we did in EIP. The program really pushed us to go out of our comfort zones and actually take action on our ideas.

What I've Learned Through EIP

EIP has provided me with the essentials of what I need to keep in mind when starting a business. I think of EIP as Entrepreneurship 101. The program has provided me with so much insight into how a successful business goes from idea to execution, along with all of the skills, knowledge, and considerations I need to actually put it into practice.

Startup

In Freshman year, I met Andrew Shin through the EIP program. Andrew was the CEO of Triple G LLC, a social media marketing company. He had amassed over 6 million followers, which allowed him to monetize his content. After we became friends, I started to work with Andrew, creating video ads for his pages and working with clients to develop websites. Never would I have dreamed of getting to work in such a capacity in the first few months of my college career! Andrew was a huge motivating factor and role model, and really taught me a lot about running a successful company.

What I Hope to Do with My Career

I've set my mind on going into software engineering. I love programming and being able to build something that can reach so many people out of essentially 0's and 1's. However, even though I definitely want to maintain a stable career and grow as a software engineer, my goal is to start my own business that I can run on the side, whether it's a niche software business or a food truck.