A Great Place to Launch
The EIP program is being closed in Spring 2021. We will not be accepting incoming students for Fall 2021. For more information contact honors@umd.edu.

Living-Learning Entrepreneurship Program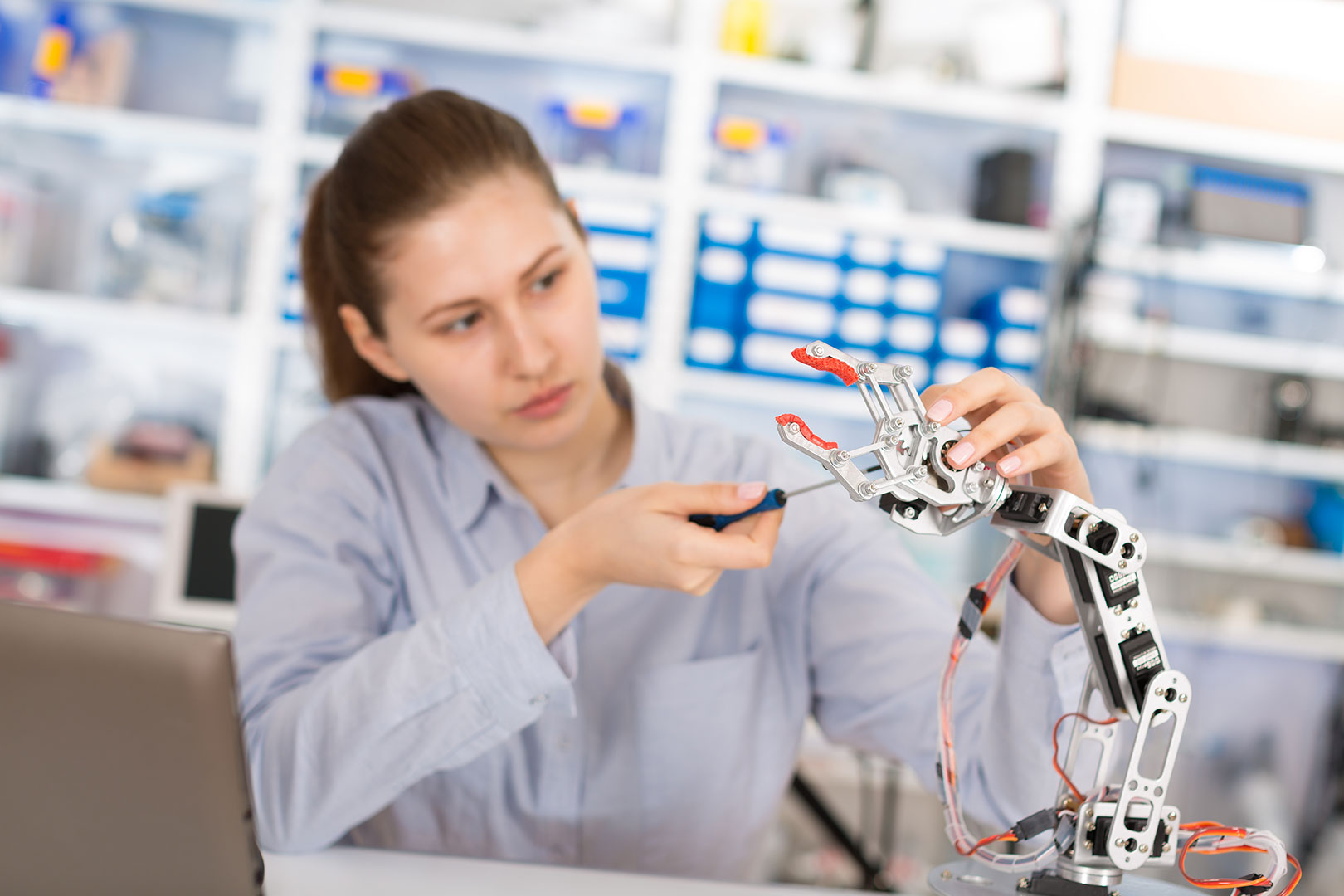 The Entrepreneurship and Innovation Program (EIP) provides University of Maryland Honors College freshmen and sophomores with an interdisciplinary, living and learning education to help build the entrepreneurial mindsets, skill sets, and relationships invaluable to developing innovative, impactful solutions to today's problems.

A joint program of the Honors College and the Maryland Technology Enterprise Institute (Mtech), EIP has a proven pedigree of successful creativity and innovation-related education and achievement. Mtech has been a leading force in entrepreneurial education and innovation for more than 25 years. EIP is based directly on Mtech's groundbreaking Hinman CEOs program, the first undergraduate living-learning entrepreneurship program in the United States. EIP students have access to Mtech's venture development resources and activities, as well as those specifically designated for EIP and the Honors College.

While we have a strong technology heritage, EIP is an excellent program for any student interested in entrepreneurship and innovation. Nearly half of EIP students are pursuing non-technical majors, including business, psychology, music, English, education and government/politics. And, of course, EIP is at the University of Maryland, which was ranked by Kiplinger's among the top-ten public four-year institutions for providing outstanding education at an affordable price.

Our mission is to foster an entrepreneurial spirit, create a sense of community and cooperation, and develop ethical and innovative leaders.

Meet Some of Our Amazing EIP Students!
For the ninth consecutive year, UMD was named one of the top schools for undergraduate entrepreneurship education, at No. 3 among public institutions and No. 7 overall, in 2020.
The United States Association for Small Business and Entrepreneurship (USASBE) selected the Entrepreneurship and Innovation Program (EIP) as a winner of a national award for Excellence in Entrepreneurship Education.
View highlights from the Terp Tank competition.
Why Entrepreneurship?

Entrepreneurship is a way of thinking, doing and being that can be applied to most aspects of work and life. It is an exercise in self-expression, team building and problem solving in order to create new value in the world. The study and practice of entrepreneurship helps individuals develop important personal skills in areas such as creativity and leadership, and helps build self-confidence. Concepts and methods studied in the program include opportunity recognition, value creation, design thinking and project/start-up management. These can be applied throughout one's professional career.

Entrepreneurship has also long been seen as an important contributor to advancing the economic prosperity of both societies and individuals. Entrepreneurship adds value through new business activity and through innovations that effectively align resources, processes, industries and opportunities, which in turn provide greater return on investment as well as greater societal and individual wealth. As such, entrepreneurship provides a vital human-driven force for economic growth, sustainable use of resources and revitalization of organizations and communities. More recently, entrepreneurship, its attitudes and approaches have been applied to non-business entities such asa charities, government agencies and educational institutions.

News