EIP Student Profile: Lily Granzow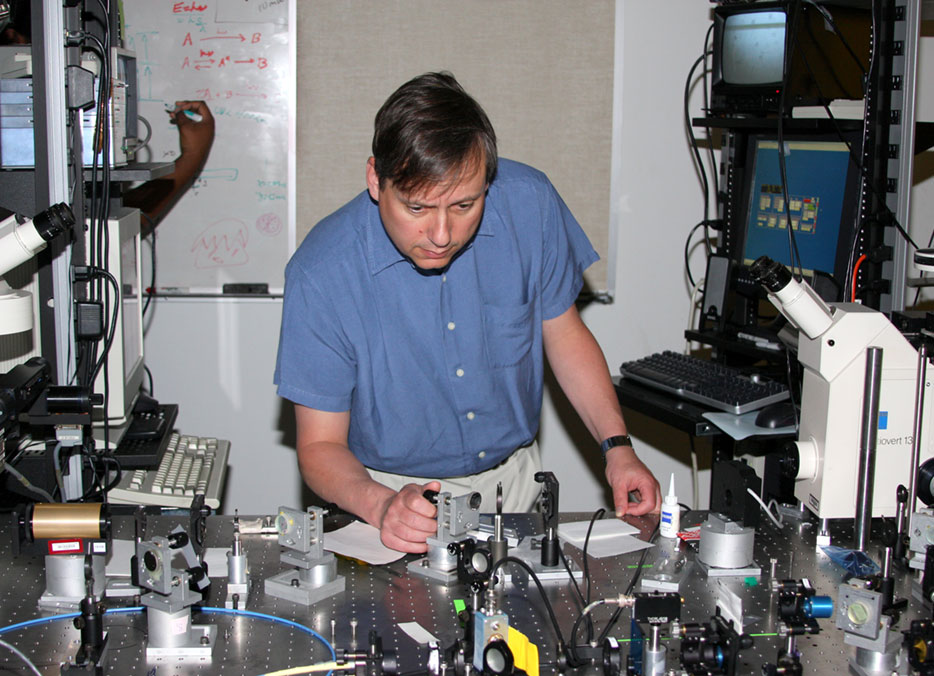 Major

Chemical and Biomolecular Engineering, sophomore

Hometown

Glenn Dale, Maryland

High School

Elizabeth Seton High School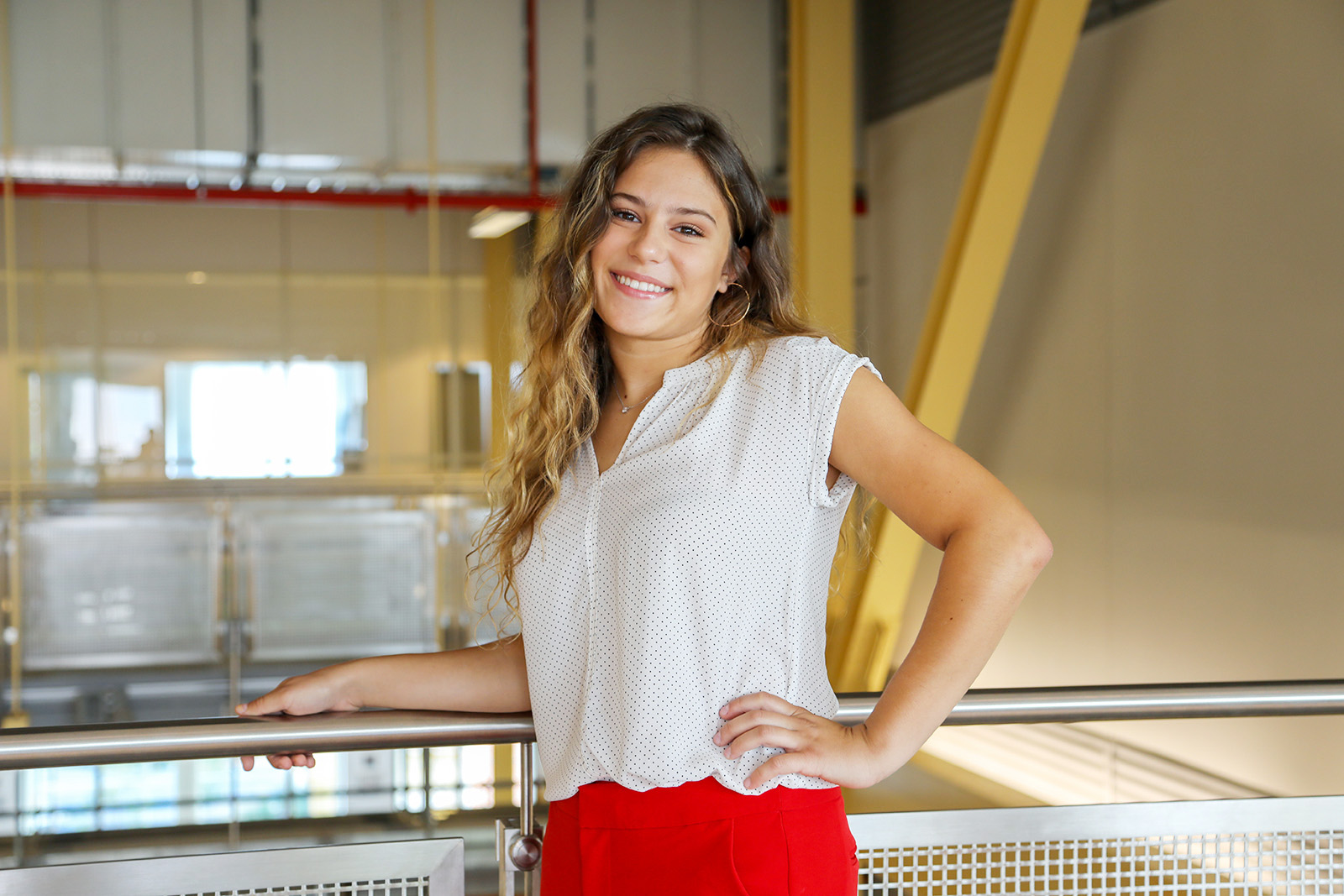 Scholarships and Awards

National Merit Scholarship Program; A. James Clark School of Engineering Scholarship; Senatorial Scholarship; Delegate Scholarship; College Park Lions Scholarship; Scholar Athlete Award; Cardinal's Award. I was salutatorian for my graduating class in high school. Last year, I participated in the Deloitte Consulting Undergraduate Case Study Competition at the University of Maryland. Our team was a finalist. I played varsity softball in high school and was on the first team WCAC.

Internships/Jobs

High School: JCM & Associates Inc.; tutoring. College: research internship in the Functional Macromolecular Laboratory, led by Peter Kofinas, professor and chair, Department of Chemical and Biomolecular Engineering; Women in Engineering Internship.

During my internship in the Functional Macromolecular Laboratory, I worked with hydrogels and biosensor technologies. We applied these to the deadliest toxin the world, the Botulinum toxin, also called Botox. [The Botulinum toxin can cause botulism, a serious illness that attacks the body's nerves.]

Botox can be found in closed food containers such as tomato soup cans. One of the lab's focuses is developing a hydrogel biosensor that changes color when it detects the toxin in small amounts in the human body.

I am thankful to have the opportunity to contribute to a paper about how the photonic crystal color [the color of the hydrogel] is affected by centrifugation parameters. I also used computer-aided design (CAD) and code for a fluorometer device to analyze samples.

This summer, I took a break from the lab to work full-time with the Women in Engineering (WIE) summer camps for middle school and high school students. I planned different workshops and activities and facilitated the camps. I love the people who work for WIE and had a great time this summer. It's made me realize that I want to have a future in women in engineering outreach. I hope to develop and possibly coordinate more outreach programs.

Activities at the University of Maryland

In addition to EIP, I am also in Flexus: The Dr. Marilyn Berman Pollans Women in Engineering Living & Learning Community, which promotes gender diversity in the field of engineering by providing a supportive community for students to be successful in engineering. I live in the EIP dorm, but I still maintain good relationships with many of the Flexus and Virtus students.

At the beginning of my freshman year, I joined a club called Women in Engineering Leadership Development (WIELD), which is dedicated to empowering women to achieve their full leadership potential. It was through a WIELD yoga event that I met Peter Kofinas.

While in WIELD, I became close with a few board members. This led me to take the position of program coordinator for WIELD this fall. I have been reaching out to industry professionals this summer to prepare to coordinate creative events this school year.

This fall, I start with the Clark School Ambassadors Program, through which I will participate in an array of outreach and recruitment activities, including local high school events such as science fairs and career days, campus-wide open house programs, and host prospective students on campus.

I also play both intramural softball and soccer, and love painting and playing piano.

Why I Chose EIP

While looking through the Honors College pages, I liked EIP's website and saw that it offered opportunities to learn and practice real-world entrepreneurship. I knew I was pursuing engineering and thought that combining it with entrepreneurship would be really cool. I also wanted to improve my public speaking on the business side and gain the right knowledge so if I had an idea for a company I would be able to follow through with it.

Why I Chose the University of Maryland

I went to a lot of engineering info sessions and events led by Women in Engineering, which were very welcoming. My mom earned her bachelor's degree in education from UMD. My high school also had a mentoring program with UMD engineering students, so I was interacting with the Clark School from early on. I've loved UMD's sports events since I was little. I live in the area and have always loved this location.

Why I Chose Engineering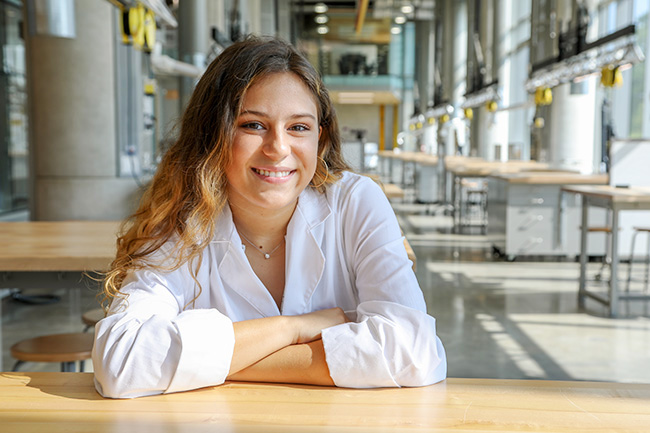 My high school, Elizabeth Seton, is an all-girls, Catholic high school with a diverse culture. After enjoying a STEM club in middle school, I naturally chose to be in the LEAD engineering program at Seton. I was surrounded by an intelligent, diverse group of women in the program, and I loved the thrill of working as a group to solve real problems. I love design and working in a team, and I loved science and was decent in math. I owe my initial interest in pursuing engineering to the LEAD instructors, Mr. and Mrs. Gray at Seton.

When it came to choosing engineering as a major, I decided on chemical engineering due to the amazing career options I would have. I was enrolled in a pharmacy program at Seton, and was interested in pharmaceuticals, cosmetics, and hygiene products.

When told how hard it would be, my response was always: I will go big and work my hardest, and if I end up losing passion because I don't enjoy what I'm learning and doing, I can always switch my major.

I'm very passionate about leadership for women in engineering. You can have all the technical skills in the world, but it's leadership that allows you to take those skills and be great. Of course, the percentage of women in the engineering field and workplace is low. I hope I can have a part in raising the number, but more importantly, show young women that they can excel and lead in whatever field they choose, especially the "hard ones."

What I Like About EIP

One of the things I've liked about EIP is being introduced to the many available opportunities and resources on campus. I'm very appreciative to have met so many people I can reach out to.

I have met some of my closest friends in EIP. Since we lived on the same two floors, we constantly did homework, went to the diner and did so much together. My cohort is also super musically talented so you would always find a group playing guitar and singing in our lounge.

Throughout the year, we worked on projects where we had to present a business idea. Among those, we worked on a financial app for students and a sippy cup that dispensed medicines to kids.

EIP provides us with the tools that we need to think entrepreneurially, and all that's left is taking the initiative to go forward with our ideas.

What I've Learned Through EIP

EIP has helped me develop an entrepreneurial mindset and strengthened my leadership. We read different articles and learned about leaders in the business world. This helped me learn even more about leadership.

What I Hope to Do with My Career

Sometimes my EIP friends and I sit and talk about about ideas for new companies. I am excited for this year and Terp Tank, through which I'll have the chance to work on new venture ideas. In general, if I had a chance to help a startup, I think I would take it.

Right now I want to do something in the pharmaceutical, cosmetics, or hygiene industries with my chemical engineering degree. I also want to be very involved in engineering education/outreach to women and minorities in engineering.