EIP Student Profile: Erich Meissner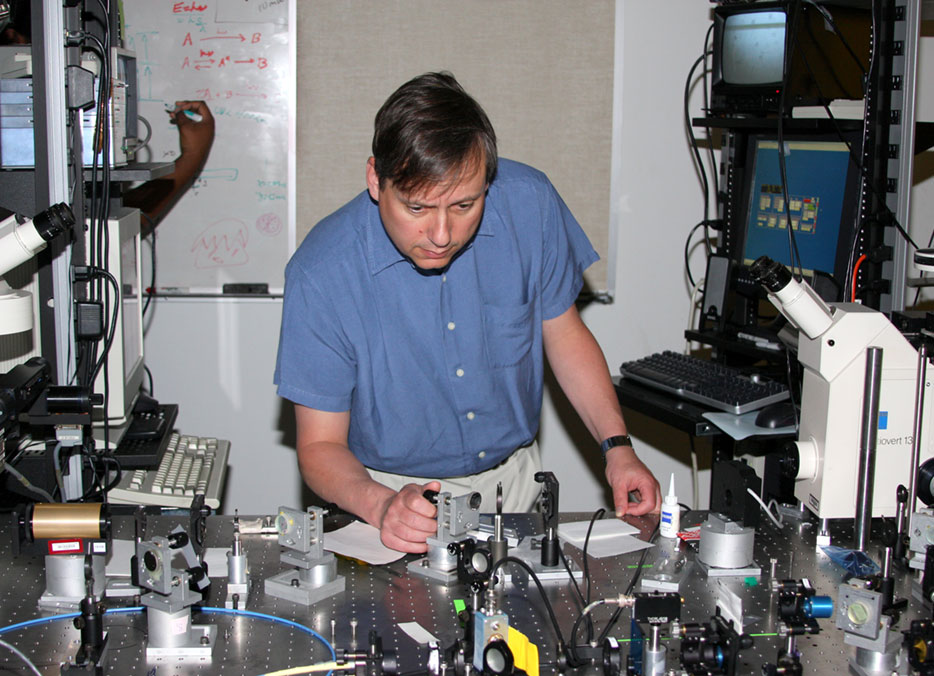 Major

Electrical Engineering, Senior

High School

Gonzaga High School

Scholarships and Awards

National Merit Finalist Scholarship; Banneker/Key Scholarship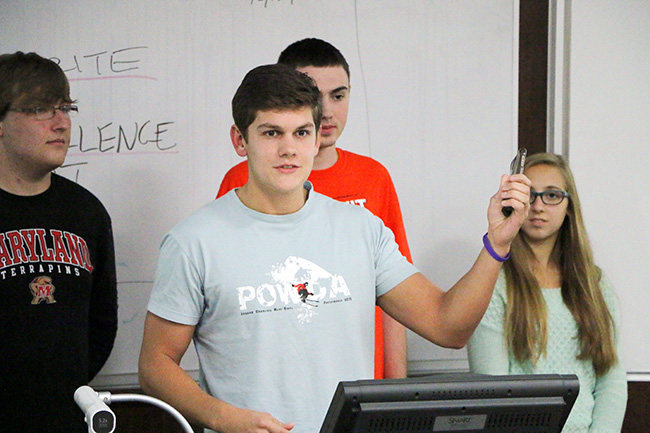 Internships/Jobs

NOAA, summer 2016, climate change research (data science), parsing information from global satellites; Deloitte Insight Studio summer 2017, data science

Activities at the University of Maryland

Startup Shell; Dingman Center; Do Good Challenge (past four years)

Accomplishments

Do Good Challenge, 2018, First Place, Venture Category; Pitch Dingman Competition, 2018, Grand Prize; Do Good Challenge Finalist, 2017 (second place); Pitch Dingman Competition, 2016 (third place); Computer Science (CS) F.I.S.H. Bowl competition, 2016 and 2017, first place both years; Dingman Center Terp Startup summer incubator, summer 2017, $5,000 award; Seed Impact Fund grant, fall 2017, $5,000.

Why I Chose EIP

EIP stood out to me because it was a Princeton Review-ranked program. Maryland was also rated as one of the best entrepreneurial colleges.

Why I Chose the University of Maryland

I was able get the same education, with an engineering degree and entrepreneurship training, for free (with the Banneker/Key Scholarship), at UMD as opposed to other universities. The cost of in-state tuition is extremely helpful. Being relatively close to home also has advantages; it is nice to get a home-cooked meal once in a while.

What I Like About EIP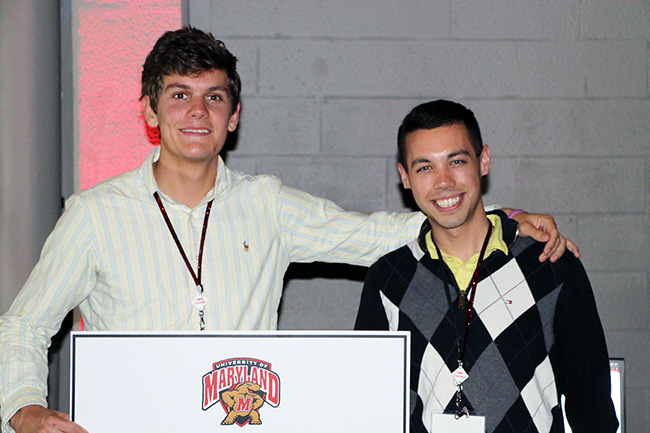 The first thing that struck me about EIP was the ropes course training we do during our first semester where we meet the other freshmen. This immediately made the campus smaller for me. I wasn't coming into Maryland with many friends from high school, so the introductory activities helped me make new ones quickly.

I have enjoyed the courses. Entrepreneurship has resonated with me to the degree that I have been trying to do it for the past four years. I didn't know anything about entrepreneurship before I came here.

I especially love the courses where we get to work on something for an entire semester.

The fact that EIP is filled with like-minded individuals in engineering and business has helped a lot. I met my best friends ever in EIP. We have stuck together all four years.

Jay Smith (EIP Director) has been a good role model and has helped me through some tough times. Even during late nights when I was stressed and needed feedback on something, Jay was there.

What I've Learned Through EIP

The entrepreneurship courses in EIP and the Hinman CEOs Program gave me the backing I needed to start companies. Through what I've learned, I have been able to iterate more quickly, be lean with the prototyping phase and put out more viable products.

EIP has been inspiring. It taught us that entrepreneurial opportunities are so close. All we have to do is go out and get them.

EIP taught me that anyone can pursue entrepreneurship. I don't have to be daunted by the fact there are other companies in a given space. I can find a niche and make something big out of it.

This encouragement comes from Jay. He teaches us that starting a company is totally feasible and we are encouraged to try.

In addition, the various pitch competitions held at the University of Maryland (including the EIP Terp Tank Competition) keep people inspired to get on the big stage. These events also help us hone our pitching and public speaking.

Startups

During my freshman and sophomore year, I co-founded uBoard, which makes custom headboards for dorm room beds. We sold hundreds of them throughout the nation. We won both the Audience Choice and Judge's Choice awards at the 2016 Pitch Dingman Competition. The company is still running to this day. I left the company because I wanted to try something new.

In April 2016, I started Symbiont Health after I saw my grandparents were not taking their pills on time. My sister and I started the company together. Through Symbiont, we built an internet-connected pillbox that chimed when it was time to take pills. A retirement community found it to be effective and bought the provisional patent for the product.

I am still working within the Symbiont Health name but through a new LLC. We are now developing a wearable device for seniors that tracks movements to tell if they have fallen. We have built these wearables and have been selling them. We have revenue. There is no monthly fee for the wearable. It has a built-in computer along with an accelerometer and a gyroscope.

We also have a new idea for a product that uses WI-FI routers for mesh networking that can act like sonar and also tell if someone has fallen. It is completely hands-off.

Both the wearable and WI-FI-based system are linked to a nurse's cell phone, through which they receive an alert through the Symbiont Health app if someone has fallen.

For both products, we are targeting retirement communities.

I have loved my time at UMD. I am extremely grateful for the scholarship and other opportunities, especially through the entrepreneurship programs.

I give credit to UMD. They believed in me every time I pitched. If I am successful as an entrepreneur, it will be a product of the entrepreneurship education I received at the University of Maryland.

What I Hope to Do with My Career

My number one goal is to work full-time on my own company or a startup I am early to. I really enjoy building companies and building from nothing. I want to be somewhere where I can find an initial user base or market share.