EIP Student Profile: Dennis Whitley
Major

Electrical Engineering, Sophomore

Hometown

Waldorf

High School

North Point High School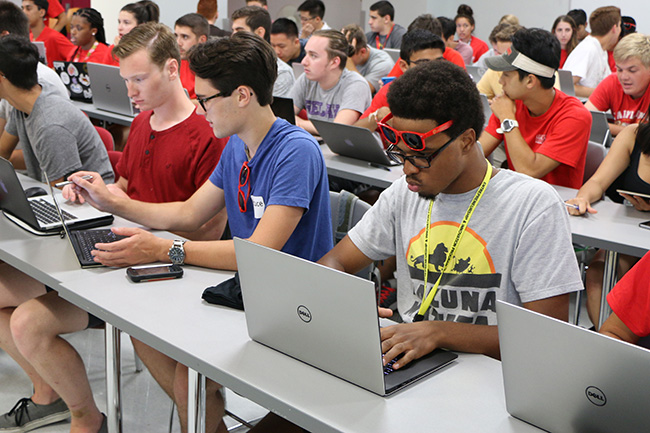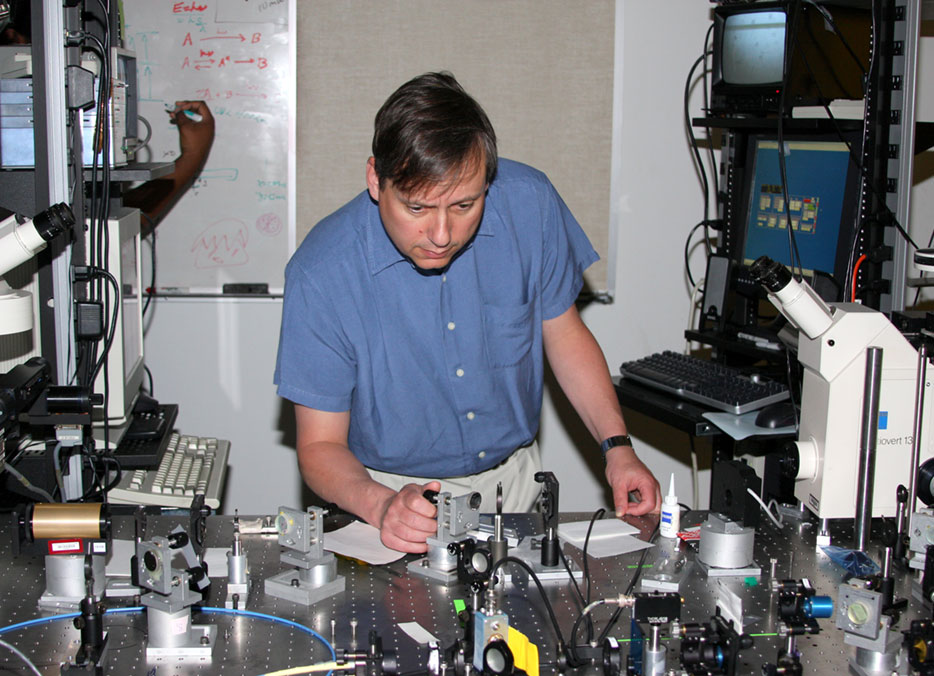 Scholarships and Awards

Roby Scholarship

Internships/Jobs

City of Laurel, IT intern, summer 2013; Page, Maryland House of Delegates, summer 2016; Department of Defense internship, summer 2017

Accomplishments

Selected to present at the UMD Connect entrepreneurial showcase at the Congressional Country Club in November, 2017

Why I Chose EIP

I like engineering and have been drawn to it since an early age. While being a business major did not appeal to me, knowing how to start a business did. I wanted to learn how business and engineering intersect and get an interdisciplinary look at innovation. I was also interested in being around the types of people who want to start their own companies.

Why I Chose the University of Maryland

Cost was definitely a factor. Once I got on campus and had the chance to meet people, though, I was sold. The campus was nice and the people were kind and welcoming. The atmosphere was pleasant. I also knew that the UMD engineering school was in range of the other schools I was looking at seriously.

What I Like About EIP

One of the things I have enjoyed the most about EIP is the opportunities I have had to meet other people who are doing things, especially starting companies. I tried to enter the Pitch Dingman Competition. In doing so, many people in EIP were willing to review what I was working on and provide suggestions for how I could improve. Jay has been supportive in everything. The EIP classes create an encouraging and welcoming environment.

What I've Learned Through EIP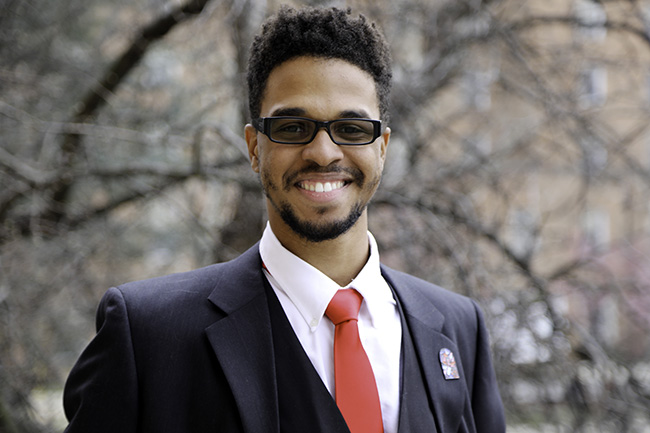 One of the main things I hadn't really thought about before joining EIP was scalability. When you are coming up with a solution for something, you need to figure out how you are going to get it out there.

For our capstone class, we had to come up with a plan for selling our product to 10 people, 100 people, 1,000 people, and so on. Jay always asks us, 'How are you going to scale it?' It's helped me think more critically about ideas I might want to pursue.

I mostly came from a volunteer and service background. EIP has challenged us to look beyond volunteering to creating sustainable models for positive change. We don't want to just solve problems, we want to do so efficiently and effectively so we can continue to make a difference over time. It's the difference between charity and social entrepreneurship.

Startup

My friend and I founded a business called Old Line Pins, through which we design and sell lapel pins. We got the idea for the company in the summer of 2015, when the two of us competed in Destination Imagination (Dennis competed in the global competition three times). My friend could draw, and I could manage things. We have six designs now. Two more are in production. We had our first pins in-hand and our first sales in March 2017. We sell them online. Revenue-wise, we are just under our break-even point. We think we will break even by the end of March 2018.We are looking to sell them at anime conventions soon. We would also like to expand into apparel. We have ideas for hats and sweatshirts. There are local Maryland designs we would like to sell.

What I Hope to Do with My Career

I enjoy electrical engineering because I enjoy the experience of solving problems. Entrepreneurship is also more about solving problems than anything else. I can't say for certain at this point what I will do with my career, but I want solve a problem and help people with the work that I have done.

Startup Aspirations

I would love to help other people work on a startup. In addition, in the future, if there is a problem that is glaring at me, I would love to start a company that would try to address it.